Texas Achieves Record Premium in Q1 2021
The stamping office continues to see record-breaking premiums with a total of $2.00B premium being reported in the first quarter, a 20.1% increase over the same period in 2020. The number of transactions reported continues to reflect a minimal downward trend with roughly 247K filings being made, a 4.8% decrease compared to 2020. As a result, the average premium per item has increased 26.1% from $6,408 (Q1 2020) to $8,083 (Q1 2021).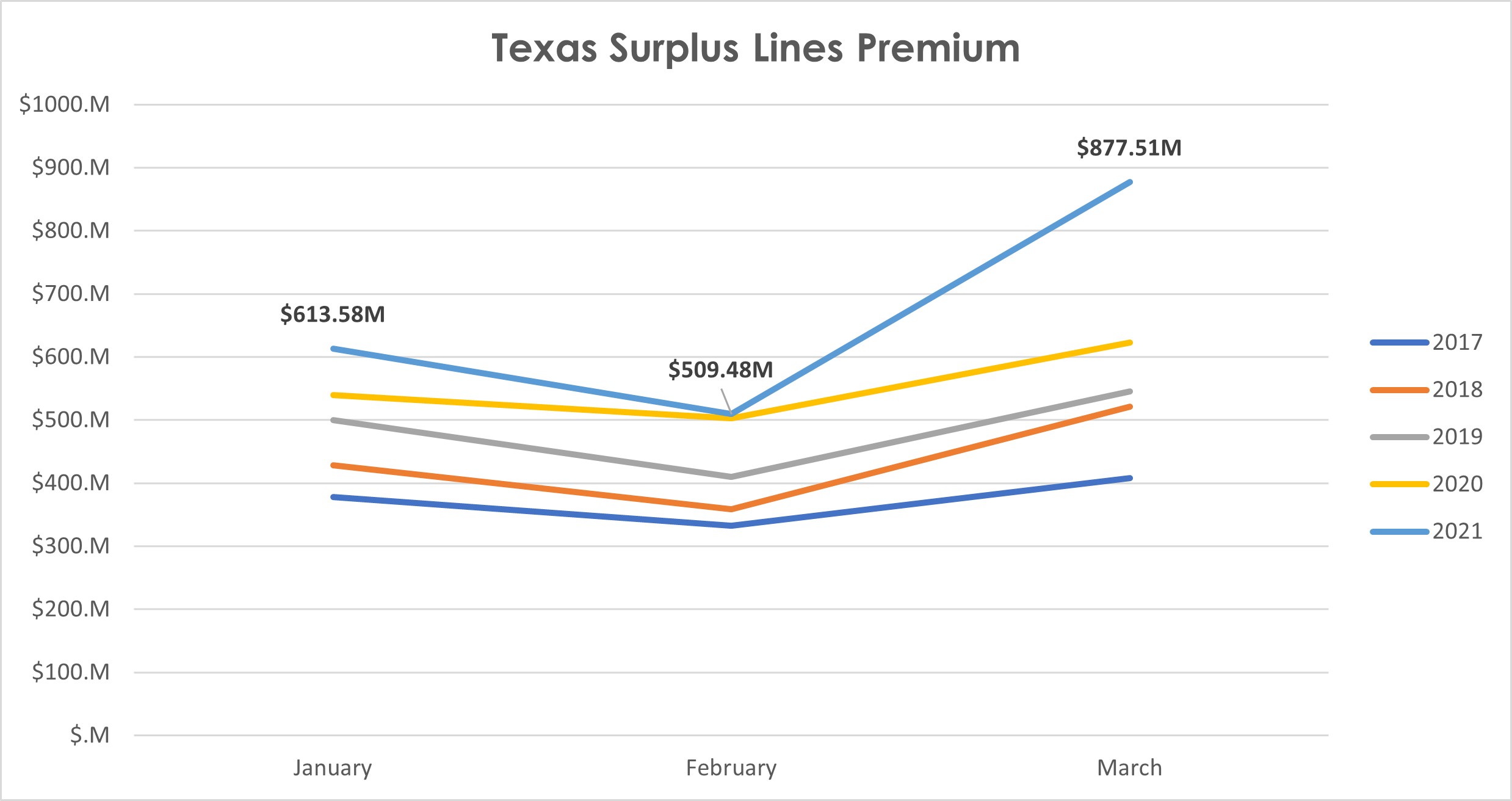 This growth was evident in nearly all aspects of the data reported, from policy stratification (by premium) through coverage / line of business and insurer.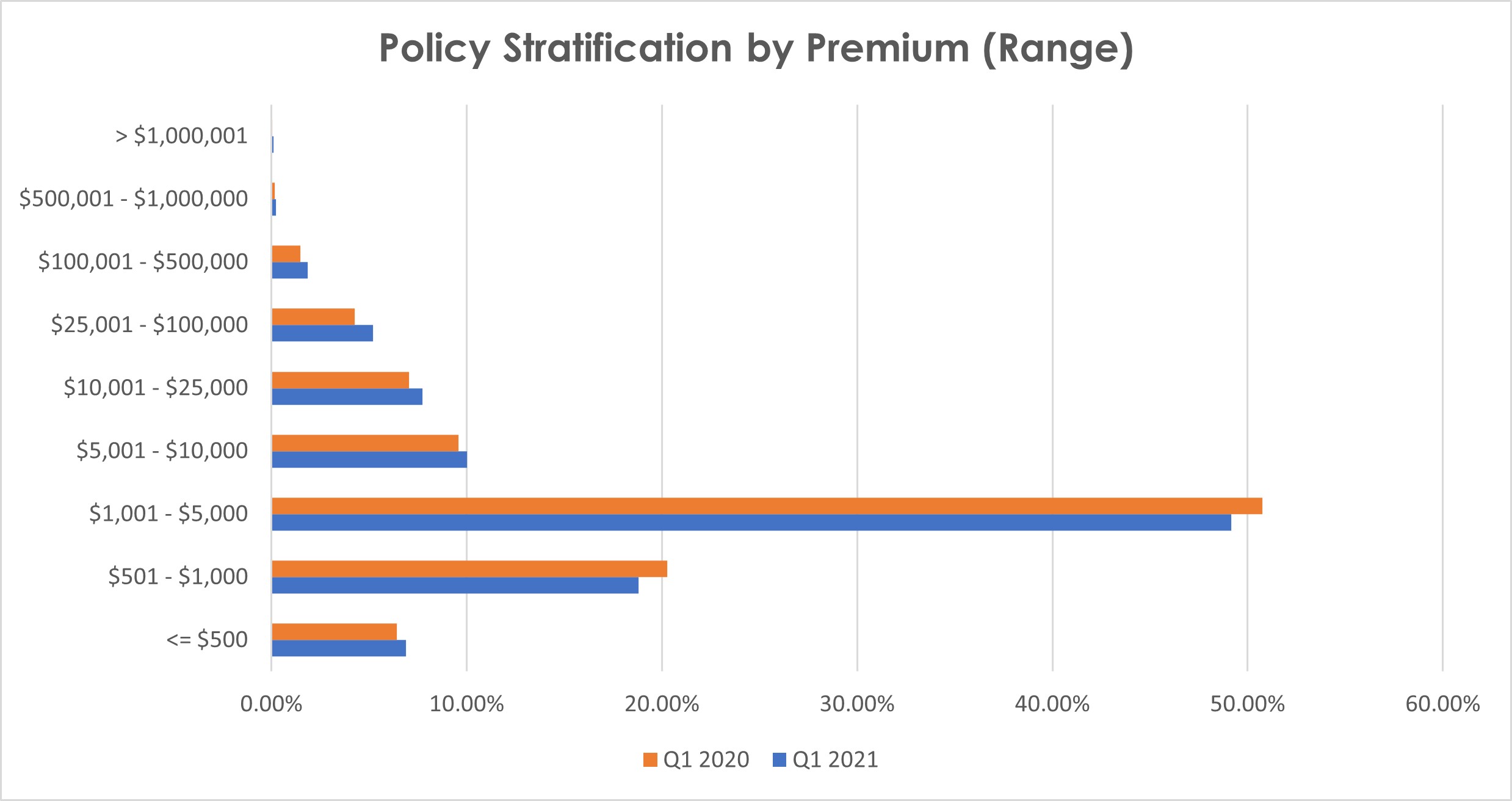 The top 5 insurers are responsible for nearly one-third (32%) of the premiums reported during Q1, with the top 5 agencies placing a little less than half (45%) of that premium. Cumulatively, the top 5 coverages account for roughly two-thirds (68%) of those same premiums.  All coverage groups reflected double-digit growth, apart from Accident & Health.
The decrease in the overall number of transactions appears to equitable throughout the various types filed with SLTX but continues to reflect the largest number of transactions submitted during Q1 2021 to be renewals.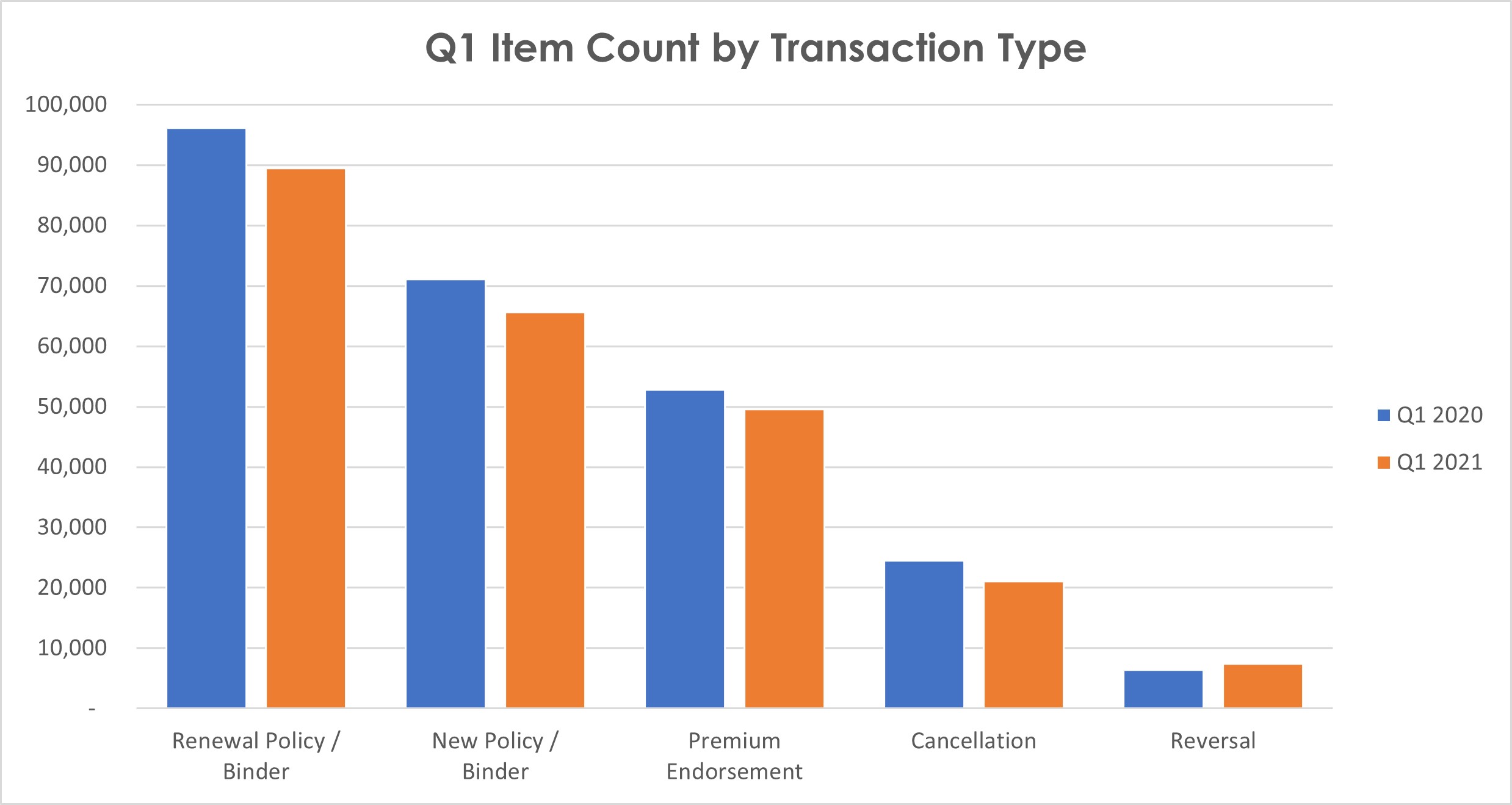 Premiums continue to increase, as is expected with the continued hard market conditions. SLTX will continue to monitor the Texas surplus lines market, as well as the national market, and share additional data as it is recorded.