TSLA Meeting Draws Nearly 300
The Texas Surplus Lines Association held its 2018 Annual Meeting in Austin on November 11-12, 2018, with nearly 300 members in attendance.
During the speaker program, SLTX gave a video presentation in recognition of its 30th anniversary titled "Time After Time: An SLTX Special." As part of the video, SLTX announced that the name of its new online filing system, which will be released in 2019, will be called "SMART." Fred Steves, Chairman of Myron Steves, introduced the video and shared some of his experiences from the creation of the stamping office.
Other speakers included the following:
State Representative John Frullo, who discussed insurance and the Texas Legislature
Michael Sloane, Executive Vice President and Chief Marketing Officer of Wright Flood, who spoke about flood insurance
Keith Strama, Partner with Beatty Navarre Strama, who gave a preview of the 2019 Legislative Session
Joshua Dann, Practice Lead-Incident Response with Lodestone Security, who shared his experience investigating cybercrimes
Following the speakers, TSLA held a business meeting where new TSLA officers were installed. The new officers are as follows:
President – Matt Leicht, Craig & Leicht
Vice President – Jennifer Mier, AmWINS Brokerage of Texas
Secretary/Treasurer – Amicia Hine, McClelland & Hine, Inc.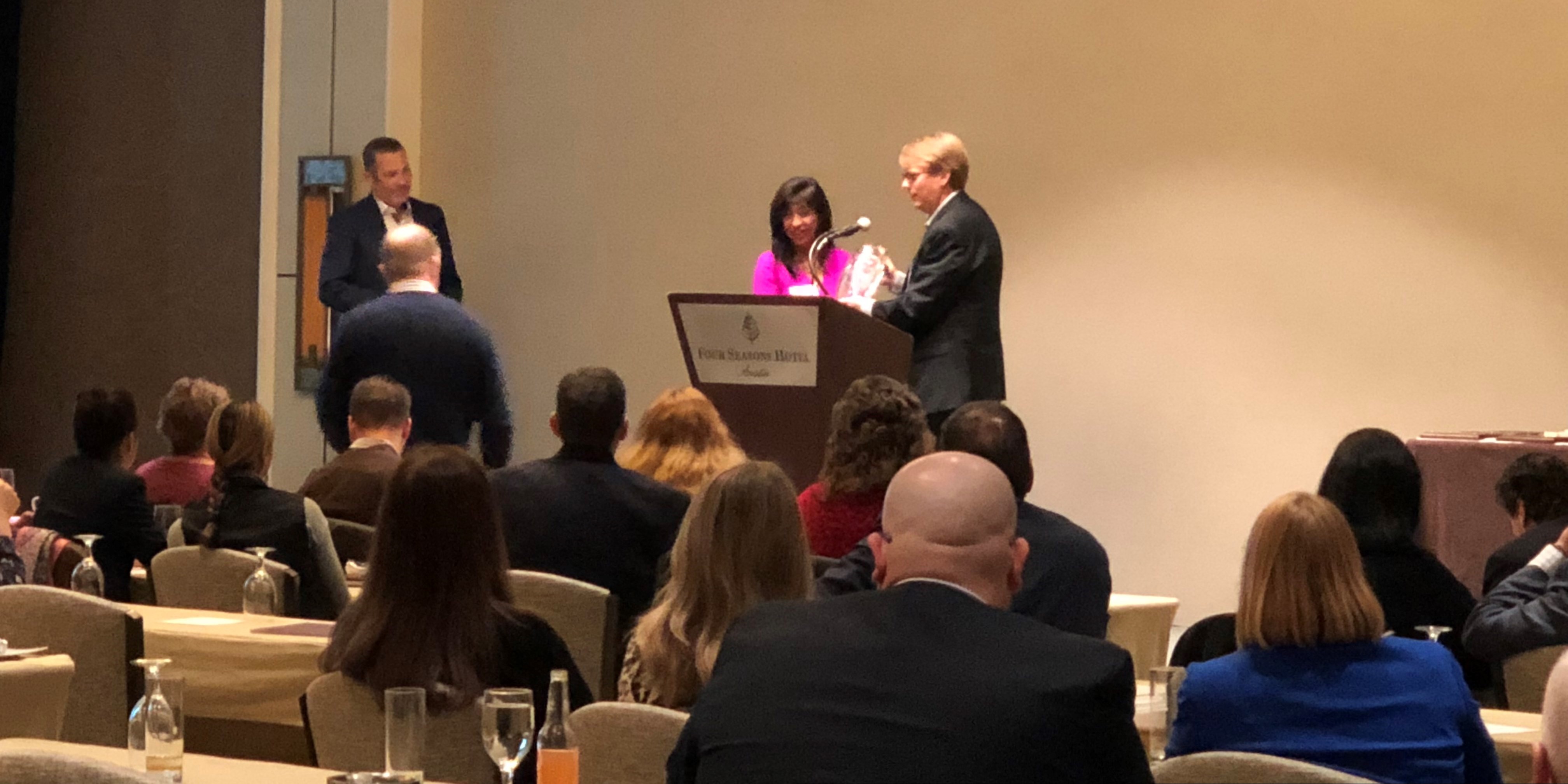 TSLA President Garrett Sprowls presents SLTX CEO Norma Essary with a crystal figure to commemorate SLTX's 30th anniversary.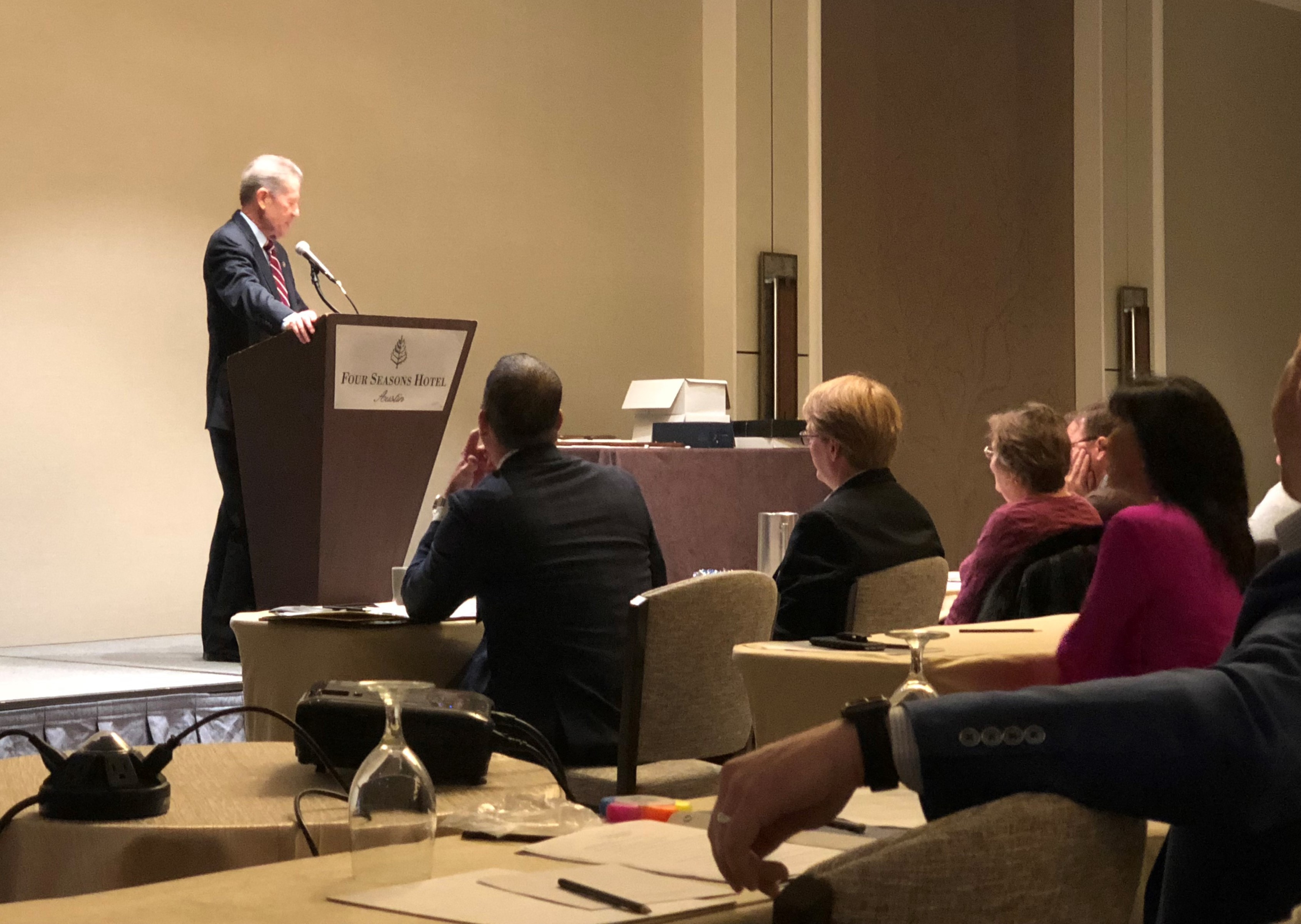 Myron Steves Chairman Fred Steves introduces SLTX's video presentation.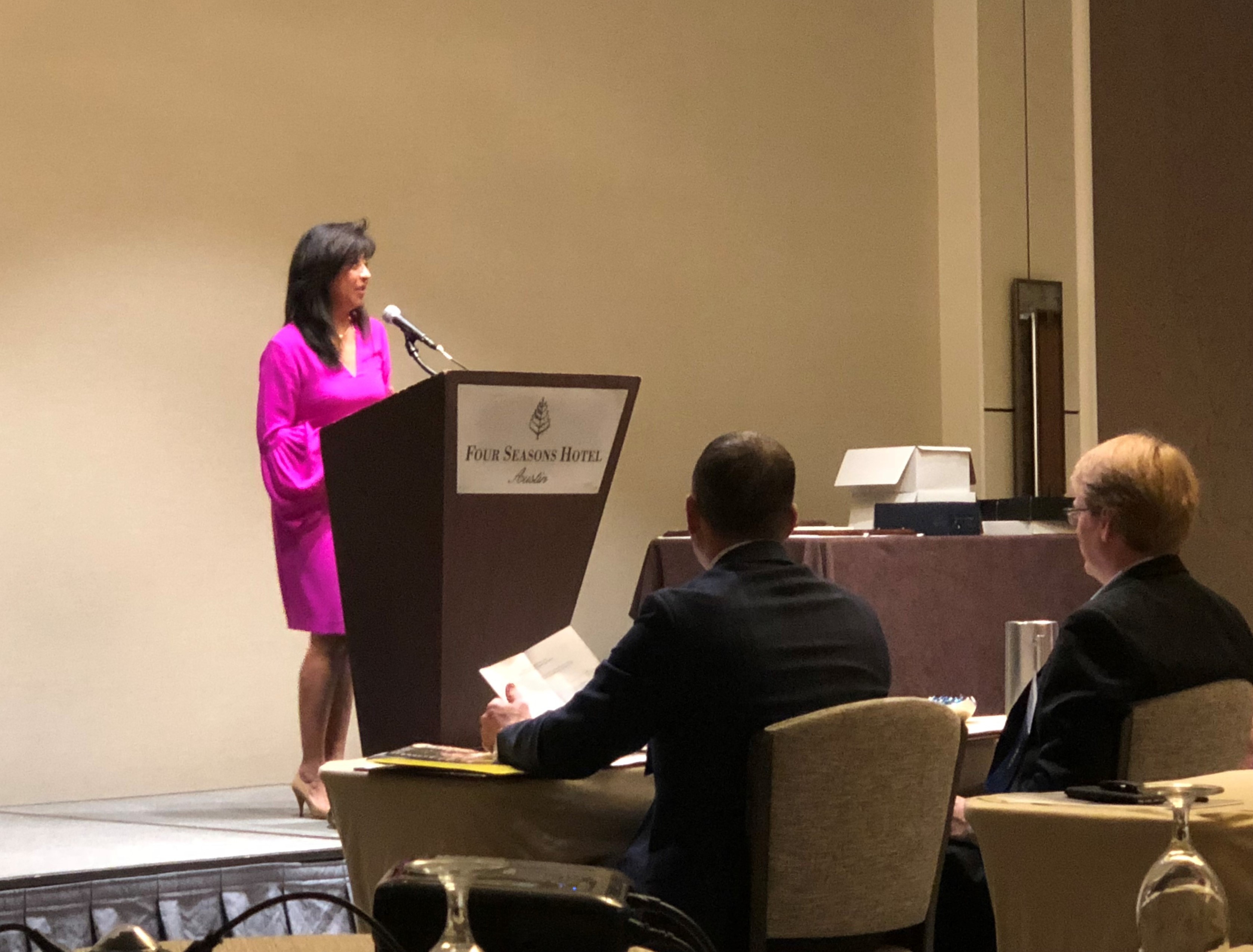 SLTX CEO Norma Essary speaks at the TSLA Annual Meeting.