Sullivan Reappointed as Insurance Commissioner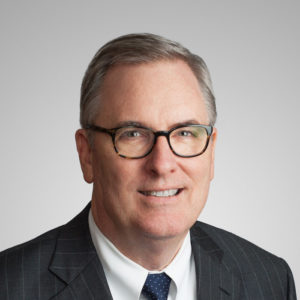 Gov. Greg Abbott has reappointed Kent Sullivan as Texas Commissioner of Insurance. Sullivan's new term will expire February 1, 2021.
Sullivan was named to the position in September 2017 and took office in October 2017. Prior to joining the Texas Department of Insurance (TDI), Sullivan practiced law as a partner at Jackson Walker. He also served as a justice on the Fourteenth Court of Appeals, first assistant attorney general, and a state district court judge.
In his time at TDI, Sullivan has implemented initiatives to improve the organization by building on best practices, modernizing technology, and focusing on clear communication. Under Sullivan's direction, licensing wait times have decreased dramatically and insurance communications are written in plain language. These initiatives represent a step forward for consumers and professionals in the insurance industry.
Sullivan is a member of the State Bar of Texas, Houston Bar Association, Austin Bar Association, and a life fellow of the Texas Bar Foundation. He is a member of the Federal Judicial Evaluation Committee, the Texas Supreme Court Advisory Committee and previously served on the Texas Pattern Jury Charge Oversight Committee, State Bar of Texas Board of Directors and the Texas Center for the Judiciary Board of Directors.