Penni Nelson Named DFW RIMS President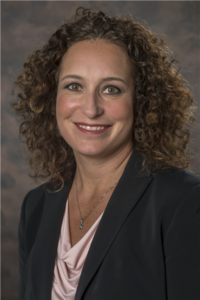 SLTX is proud to share that current Board Member Penni Nelson has been named President of the Dallas-Fort Worth Chapter of the Risk and Insurance Management Society (RIMS) for 2019.
Nelson, who serves as Director, Risk Management, for Hillwood Development Group, has been involved with RIMS for almost ten years. She was voted to the Chapter's Board of Directors in 2017 and served as Chair of the Legislative Committee. She also took part in the 2017 Legislative Summit in Washington, D.C. In 2018, she served as Vice President and was Chairwoman for the 2018 Fall Conference at the Gaylord Texan in Grapevine, Texas.
"DFW RIMS is a very successful Chapter and I am honored to have been chosen by the members to be President for 2019," Nelson said. "There is no doubt that this Chapter's future is big and bright! I am more than excited to be a part of a greater legacy that this Chapter will have on the industry."
As the largest of four Texas RIMS Chapters, the DFW Chapter boasted more than 425 members in 2018. The organization provides educational, networking, and philanthropic opportunities and hosts monthly luncheons covering risk management topics.
Please join us in extending congratulations to Penni on her appointment as President of the DFW RIMS Chapter.