Former SLTX Board Chair Carl Roeder Passes Away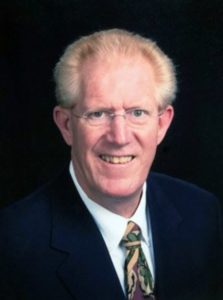 The Texas surplus lines insurance community lost a great friend and colleague with the passing of Carl Roeder on Sunday, April 21, 2019.
From 2007-2009, Mr. Roeder served on the SLTX Board of Directors, holding the position of Chair of the Board in 2009. Mr. Roeder also served on the boards for Day Nursery of Abilene, The Paramount Theatre, The Grace Museum, Taylor County Appraisal District, Therapeikos, The Presbyterian Medical Mission, Boy Scouts of America, Young Life of Abilene, and The American Red Cross, among others.
Mr. Roeder attended the University of Texas at Austin, where he graduated with a BBA in Accounting. He earned his CPA before joining Enserch Corporation, Borden Duffel, and Roeder & Foreman. He then became a partner at Western Surplus Lines Agency Inc., a specialty insurance brokerage located in Abilene, Texas.
Memorial services will be held Saturday, May 4, 2019, at 2:00 pm at First Central Presbyterian Church, 400 Orange St., Abilene. Visitation will be held Friday, May 3, 2019, from 5:30-7:00 PM at The Hamil Family Funeral Home, 6449 Buffalo Gap Road, Abilene. Mr. Roeder's obituary may be viewed online.
SLTX extends sincere condolences to Mr. Roeder's family and friends during this difficult time. In lieu of flowers, donations may be made to First Central Presbyterian Church or your charity of choice.