Stu Phillips Named TDI Chief of Staff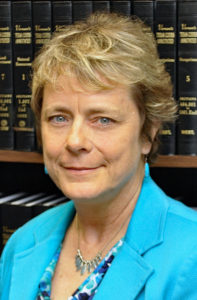 Stuart Phillips has been named Chief of Staff for the Texas Department of Insurance (TDI), effective immediately. In this role, she will be responsible for maintaining coordination among TDI divisions and serving as an executive manager for agency projects and scheduling.
Kent Sullivan, Texas Insurance Commissioner, said, "Stu's experience in the public and private sector makes her a great fit for this new role."
Phillips has worked as a lawyer in the TDI Financial Regulation Division since joining the organization in 2013. Prior to this position, she served at the Texas Office of the Attorney General in the Financial Litigation and Bankruptcy Divisions. Additionally, Phillips has practiced law with two Houston firms and worked as in-house counsel for a private company. She is a graduate of the University of Texas School of Law.