Stone Named VMWare User Group Leader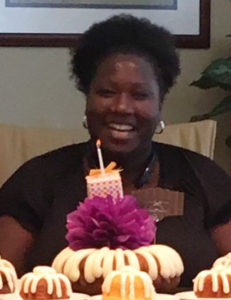 Sholonda Stone, Systems Administrator for the Surplus Lines Stamping Office of Texas (SLTX), has been appointed as a Leader for the VMWare User Group (VMUG), an independent community of members who collaborate and share knowledge about technology, training, and events.
VMUG was launched in August of 2010 and now boasts more than 100,000 members. The local Austin, Texas, group includes around 2,700 users, and Stone's Leader position is one of only five (5) in the area. As a Leader, Stone will be responsible for facilitating discussions, coordinating member events, and actively participating in VMUG forums.
Stone has been with SLTX since 2013. As Systems Administrator, she ensures the operation and maintenance of company hardware and software, researches the latest technologies to enable continuing innovation, and organizes software systems to achieve operational goals and objectives.