SLTX Counsel Joins New Firm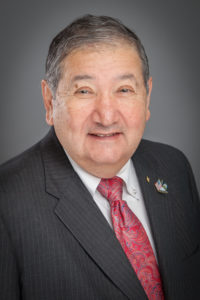 Alex Gonzales, General Counsel for the Surplus Lines Stamping Office of Texas (SLTX) has joined Duane Morris LLP in Austin, effective January 9, 2018.
Alex has represented insurers and reinsurers in Texas since 1991 and has served SLTX as General Counsel since 1992. Beginning in the late 1980s, Alex held leadership positions at the Texas State Board of Insurance, which is now the Texas Department of Insurance, and acted as commissioner for periods in 1990 and 1991.
Publications such as Best Lawyers in America, Chambers & Partners, and Thomson Reuters have listed Alex among the highest tiered in his profession and he has gained esteem through leadership positions in the legal arena. He is a former Chair of the American Bar Association's (ABA) Tort Trial and Insurance Practice Section, a former member of the ABA's House of Delegates, and a former trustee of the State Bar Insurance Trust.
In addition, Alex is a veteran of the U.S. Navy Judge Advocate General's Corps, where he left active duty as a lieutenant commander and completed his Naval Reserve commitment as a commander.
SLTX congratulates Alex on his new position, and wishes him continued success at Duane Morris.