Recently Appointed SLTX Board of Directors
The Surplus Lines Stamping Office of Texas (SLTX) is pleased to announce the appointment of three new members to its board of directors. These individuals are part of a nine-member board that is appointed by the Texas Commissioner of Insurance. Each board member serves a 3-year term, with two industry members and one public member appointed annually.
The SLTX board of directors provides oversight of the organization and acts in accordance with the SLTX mission and vision. Each member contributes years of industry experience and knowledge of the market.

Lorrie Cheshier, Vice President and Branch Manager for McClelland & Hine, Inc., in San Antonio, Texas, will join the board of directors as an industry member. Cheshier has been with McClelland & Hine for 18 years, and has 32 years of experience in the insurance industry.
McClelland & Hine is a Managing General Agent (MGA) and excess and surplus lines broker. Prior to joining McClelland & Hine, Cheshier was a Vice President and Branch Manager for Ramsgate Managing Insurance for 14 years.
Cheshier is also a member of the McClelland & Hine board of directors, and previously served as the President of the Texas Surplus Lines Association (TSLA) from 2013-2014. She participates in several industry associations, such as TSLA, American Association of Managing General Agents (AAMGA), and National Association of Professional Surplus Lines Offices (NAPSLO). She studied elementary education at the University of Texas at San Antonio.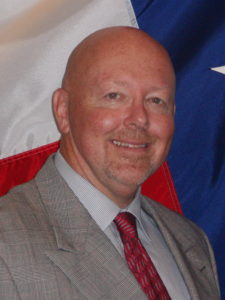 Charles "Buddy" Gillenwater was appointed to the board of directors as a public member. Gillenwater is the Risk Manager for the City of Mesquite, Texas, a community of 150,000 residents and 1,100 employees. As Risk Manager, he works collaboratively with city departments and community stakeholders, which include local and federal governments, state officials, residents, and business interests.
Before joining the City of Mesquite, Gillenwater provided Risk Services to large, self-insured organizations, and worked closely with local governments throughout North America as a Risk Services Consultant.
Gillenwater is the President of the Dallas/Fort Worth Risk and Insurance Management Society (RIMS), and he is the Director Emeritus of the Texas Public Risk Management Association. He previously served on the SLTX board of directors from 2012-2014. He earned a Bachelor of Science degree from Texas Tech University.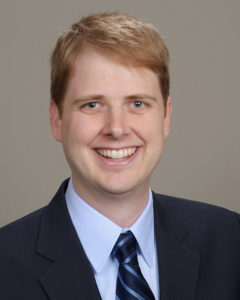 Kyle Streetman, Vice President of Third Party Administrative Programs (TPA) for The Littleton Group, was selected to the board of directors as an industry member. In his role, he manages and oversees TPA for organizations in the insurance industry from an operational and marketing aspect, and has experienced implementing technology platforms that meet the needs of his division.
Streetman is a member of TSLA, and has served on the TSLA Regulatory Committee for three years. He received his Bachelor of Science degree in Economics and Master of Science degree in Economics from Texas A&M University.
These three individuals will be assuming the vacancies of Chairman Paul Rainey, Vice Chairman Randle Loving, and public member Cynthia Vickers, whose terms ended on December 31, 2016.