Orellana Joins SLTX as Director of Human Resources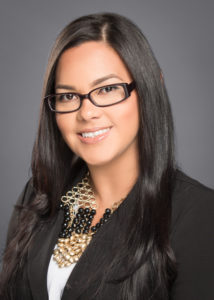 The Surplus Lines Stamping Office of Texas (SLTX) is pleased to announce the appointment of Ms. Denisse Orellana as Director of Human Resources effective June 27, 2016.
For the past several years, Denisse has worked in the private sector for a promotional and marketing organization, as well as a manufacturing firm with responsibilities over general human resource functions, to include employment and recruitment, employee relations, training and development, compensation, and benefits administration. She is also familiar with multi-state and international full cycle staffing/payroll, organizational development and employee development, while managing compliance requirements as evidenced under Title VII of Civil Rights Act, Equal Pay, FLSA, FMLA, EEOC, I-9 and ADA reporting.
Prior to joining the private sector segment, Denisse was a human resources professional for a state agency, the Texas Parks and Wildlife Department, managing employee relation needs for a workforce of 600+ employees. She attended the Universidad of Interamericana, in Fajardo, Puerto Rico, and completed her Professional Human Resources (PHR) certification course at the University of Texas at Austin in 2012.
"As the organization begins to stratify its presence and priorities, it is paramount that our leadership is armed with values of engagement, collaboration and communication. This, coupled with industry talents, will continue to support the services directed at the excess & surplus lines market, which make the great State of Texas a huge specialty market platform. Denisse's experience will no doubt be a strong value point for this organization," said Executive Director Norma Carabajal Essary.