Myron Steves Adds Becky Thomson to Executive Leadership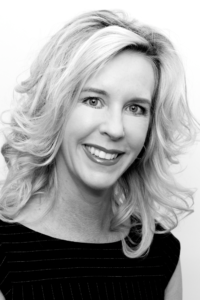 Becky Thomson has been added to the Executive Team at Myron Steves. In addition to her existing responsibilities, Becky will lend her experience and competence in helping guide the direction of the company and making big picture decisions to ensure Myron Steves' success into the future.
As Director of Healthcare Becky provides oversight to the Healthcare and Educators Liability departments. She has been responsible for managing account and client relationships, negotiating contracts with the insurance market place, educating internal staff and external clients and developing solutions that effectively address the risk exposure of healthcare clients. She has been successful in growing the appetite of the department from predominantly large healthcare systems to a more diverse portfolio in order to evolve with the needs of the healthcare market. One of the key reasons for her success is her strong relationships within the underwriting community and her ability to assimilate received information into a persuasive tool to successfully manage outcomes.
Prior to joining Myron Steves, Becky worked with a retail agency managing and marketing healthcare professional liability accounts. Previous experience in the healthcare field includes managing a group of optical clinics across multiple states. Becky is a member of the Insurance Association Managers of Cayman (IMAC), the Greater Houston Society for Healthcare Risk Management (GHSHRM), and the Professional Liability Underwriting Society (PLUS).
"We're excited to have Becky's input and leadership on the Executive Team as we continue to improve the business and grow Myron Steves." – Executive Team
The executive team now includes:
Harry Snyder, Chief Technology Officer
Claudia May, Chief Underwriting Officer – Personal Lines
Greg Rubel, Chief Underwriting Officer – Commercial Lines
James Hooker, Chief Financial Officer
Becky Thomson, Director of Healthcare
**Information provided by Myron Steves