LSR to Launch New Cat Division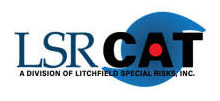 Jim Cashion, owner of James Cashion LTD Company, has partnered with Litchfield Special Risks, Inc., effective February 1, 2018, to bring this new LSR-CAT division to life.
With Jim as its Vice President, LSR-CAT will be handling catastrophe coverage (Wind and Earthquake) for all territories of Texas, Louisiana, and Oklahoma.
Jim brings over 30 years of experience in the insurance industry with a broad background in management and underwriting. He has developed a strong following and unique expertise in a niche market that is a vital part of our industry. Jim has been an active member of NAPSLO, AAMGA, and Texas Surplus Lines Association, as well as IIAT, IIA-Oklahoma, and IIA-Louisiana. He is a graduate of Texas A&M and holds an MBA from Baylor.
Jim and LSR share a common principle, which is to provide professional and quick service to their customers. The new LSR-CAT division will handle earthquake and wind needs in all territories of Texas, Louisiana, and Oklahoma. Its goal is to provide the best service possible and to be the dominant player in this specialty market. The team at LSR is pleased to welcome Jim into its family and look forward to this new venture.
Litchfield Special Risks is a wholesale insurance broker (MGA) providing commercial, personal, brokerage, transportation, and now CAT insurance to independent insurance agents in sixteen states.
You can learn more about this program at www.lsrinc.org/lsr-cat.
If you would like more information on this partnership or LSR services, please call Bill Brenton or Jim Cashion at 800-592-1027, or email info@lsrinc.org.
**Information provided by Litchfield Special Risks, Inc.