IICF Welcomes Almost 500 to Dallas Regional Forum
The Insurance Industry Charitable Foundation (IICF) hosted a record-setting crowd this week at the Women in Insurance Conference Series Regional Forum in Dallas. On Tuesday, June 19, nearly 500 attendees were present for the event, which followed the theme "Come as You Are… Dare to Differ." SLTX CEO Norma Essary served as a member of the event planning committee and presented during the conference.
Speakers included Dawn Miller, President and CEO of AXA Insurance Company; Deborah Aldredge, Chief Administrative Officer of Farmers Group, Inc.; Jeanette Ward, Chief Operating Officer, Texas Mutual Insurance Company; Steve DeCarlo, Executive Chairman of AmWINS Group, Inc.; LoriAnn Lowery-Biggers, CEO of Bella Vaughan, Inc.; and Danielle Lisenbey, Global President, TPA Solutions, of Broadspire, among others. Topics ranged from leading fearlessly to knowing your own value and even to disrupting yourself in order to move forward in life and your career.
In addition, an innovation panel, led by Barbara Bufkin, Executive Head of Business Development, Commercial Lines, with Assurant and IICF Chair of the Board of Governors, explored the differences between IQ, EQ (emotional quotient), and LQ (love quotient), and how to utilize them in a professional setting.
During the event, IICF also collected children's books that will be donated to ChildCareGroup, a non-profit agency in Dallas that provides educational programs for children, parents, and early childhood professionals.
Other IICF regional forums have been held this month in New York and Chicago. The next event will be held June 21 in Los Angeles. For more information, visit the IICF website.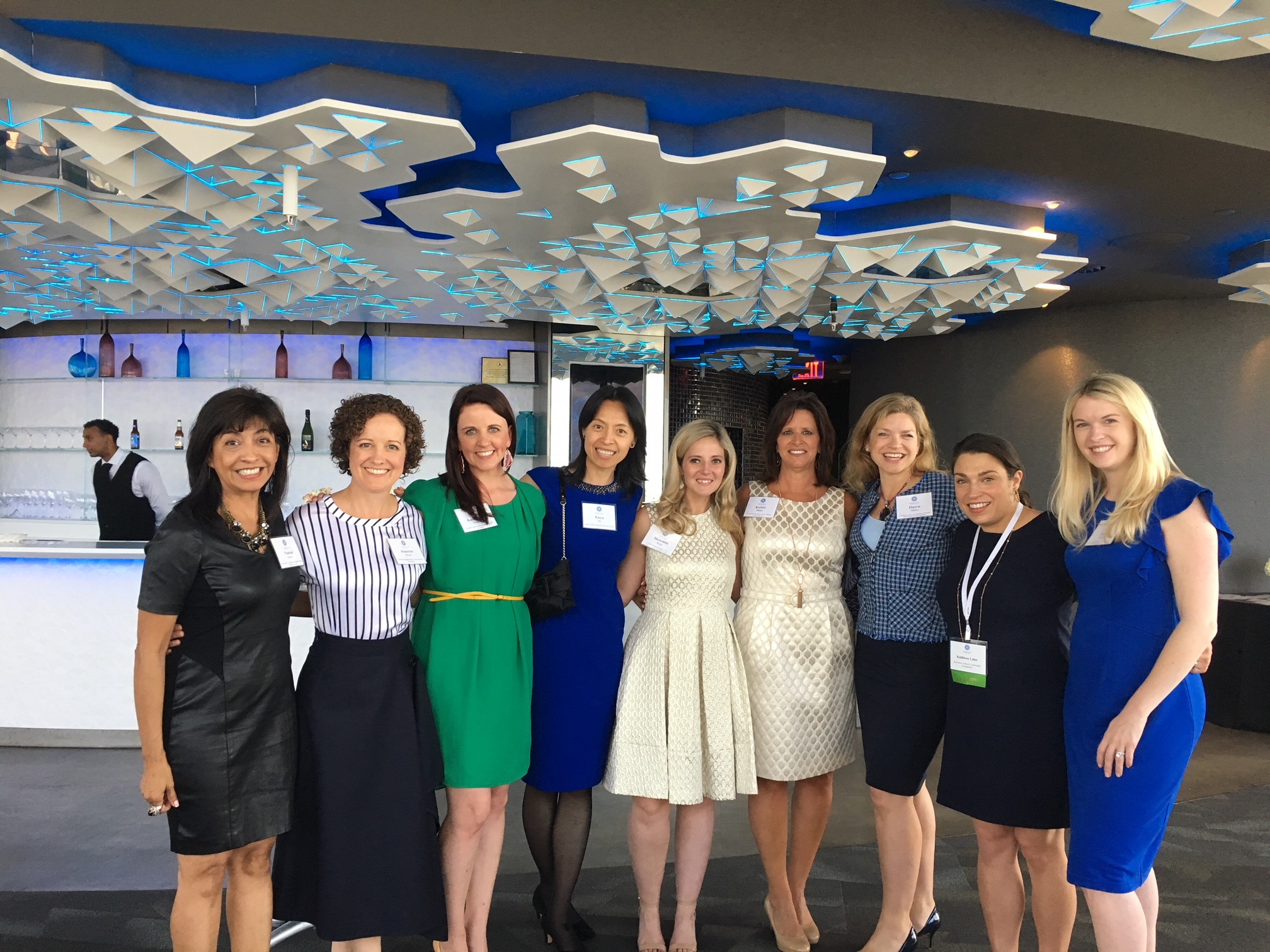 L-R: Norma Essary, CEO, SLTX; Jeanette Ward, COO, Texas Mutual Insurance Company; Katie Beth Ongena, Senior Underwriter, Chubb; Enya He, South Central Regional Director, Lloyd's; Meredith Ryan, Underwriting Specialist, CNA Insurance; Kathie Maley, Global Relationship Leader, Zurich North America; Dawn Miller, President and CEO, AXA Insurance Company; Kathleen Lalor, Senior Event Coordinator – Southeast Division, IICF; and Sarah Conway, Executive Director, IICF.