Greg Rubel Joins Myron Steves Leadership Team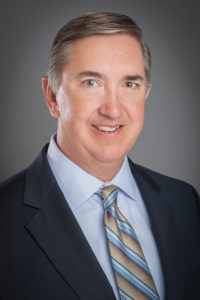 SLTX is proud to announce the news that Greg Rubel, Chairman of our Board of Directors, has accepted a position with Myron Steves as Chief Underwriting Officer, Commercial Lines.
In his tenure as SLTX Chairman, Greg has overseen record-breaking premium totals in the state of Texas, implementation of the SLTX technology reinvestment strategy, and rebranding/communication initiatives.
As Myron Steves reports, Greg will lead the company's commercial lines operations and be a member of the Leadership Team, which is responsible for the management of the company.
Greg brings more than 25 years' experience with prominent insurance carriers to the new role. Expertise from the carrier side of the industry will enable the company to improve the customer experience by analyzing and optimizing processes, maintaining the building blocks for excellent carrier relationships and developing new programs as demanded by the marketplace.
Greg has developed and grown two regional operations within Markel, as well as a traditional binding operation for Westchester (Chubb) from scratch. His entrepreneurial tendency will serve Myron Steves' goal of strengthening and growing the company's commercial lines operations.
Greg has used his expansive knowledge to give back to the industry by instructing CE courses and presenting on various current event topics to industry groups. This enthusiasm for education, professional growth, and industry improvement aligns well with Myron Steves' longstanding reputation for dedication to education.
"I'm thrilled to be joining an organization that has a reputation as great as Myron Steves. I look forward to using my experience from the carrier side to help us create an innovative, dependable and forward-thinking wholesaler." – Greg Rubel.
"Greg's track record of growing and managing binding and underwriting operations on the carrier side will benefit Myron Steves as we begin to execute on our growth strategy for commercial lines and recommit to improving the experience retail agents receive from us." – Fred Steves, Chairman.
**Information provided by Myron Steves