Essary Named IBA's "Hot 100 2019" Professional
PRESS RELEASE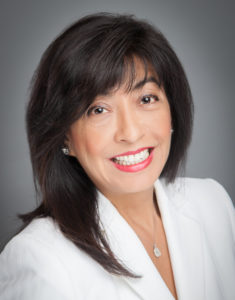 SLTX CEO Norma Carabajal Essary is a 2019 recipient of the Insurance Business America's "Hot 100 2019." This award honors insurance professionals who are transforming business environments, enhancing the industry, while the industry continues to evolve with the use of technology and changing consumer demands.
This award represents the first award of 2019 for SLTX. As the CEO of the Surplus Lines Stamping Office of Texas (SLTX), she has been instrumental in re-establishing SLTX's presence within the insurance industry realm. With her vision and subject matter expertise, SLTX has now become an information promoter on all fronts. With a national presence in matters involving excess insurance and risk management programs, Norma has been part of a paradigm shift of forward-thinking executive industry leaders.
Insurance Business America received hundreds of nominations before narrowing the list down to 100 leaders who are impacting the marketplace and reshaping the future of insurance. The individuals included in this list are the best and brightest of our insurance industry.
Norma's other honors include recipient of a Women in Business Award from the Dallas Business Journal. She has also been named an Elite Woman in Insurance by Insurance Business America, a Top Risk Management Professional by D CEO Magazine, and a Top Risk Manager by the Texas Public Risk & Insurance Management Association.