Amanda Tilford Joins Myron Steves as Claims Manager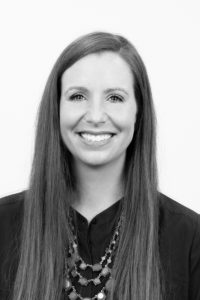 Amanda Tilford joins Myron Steves to lead the company's Claims operations. She will be responsible for operating the claims processing unit, including the timely and proper disposition of claims in accordance with bound coverage. She will oversee insurance claims on loss based coverage, appraisal, and verifiable damage. Amanda will also ensure complete and sound claim settlements, legal reviews and investigations in accordance with Myron Steves policies and procedures.
Amanda joined Myron Steves after several successful years working for Nationwide E&S Specialty (formally, Scottsdale Insurance Company) as a Claims Adjuster, where she had a proven track record of investigating and determining liability, evaluating coverage, reviewing 3rd party contracts and diligent handling customer service. Amanda's career with Nationwide E&S Specialty also included experience in Underwriting as both a Brokerage Underwriting Assistant as well as Operations with Underwriting Support.  Prior to beginning her Insurance Career with Nationwide E&S Specialty, Amanda was an Enrollment Advisor with the University of Phoenix.
Amanda is a licensed claims adjuster in Arizona, Florida, Oklahoma, Texas, and Wyoming. Amanda received her Bachelor's Degree in Political Science from Northern Arizona University.
"Amanda brings the experience and expertise in claims that will benefit Myron Steves by improving customer service and streamlining claims processes that will directly benefit our retail agents." – Claudia May, Chief Underwriting Officer, Personal Lines
**Information provided by Myron Steves