ICT Welcomes Garcia as Communications Director

The Insurance Council of Texas (ICT) has named Camille Garcia as Director of Communications and Public Relations, effective July 1, 2019. The position is a new role that ICT has created as it works to enhance its overall communications strategy and public outreach efforts.
Garcia has more than 20 years of experience in communications and public relations in the insurance arena. She served in multiple public affairs management roles at State Farm, most recently as Corporate Public Affairs Senior Manager in Dallas, where she was responsible for Texas and five other states. Garcia was also a member of ICT's Education Foundation board of trustees from 2014-2017 and chaired the ICT Communications and Public Affairs committee from 2012-2014.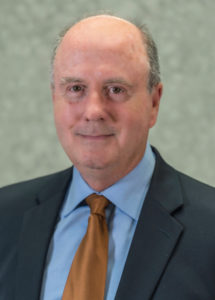 Additionally, Mark Hanna, ICT's Manager of Public Relations, will be retiring on November 30, 2019. Hanna has been with the organization for nearly 17 years and serves as its media spokesperson. At ICT, Hanna helped develop the Texas Insurance Fraud Committee, prepared documentaries on Hurricanes Ike and Harvey, and led outreach for the organization's annual tours and programs.